CATAMARAN LESSON
Unparalleled in Croatia
With all the boats sailing the Croatian seas, Galeb Adventures is the best-known specialist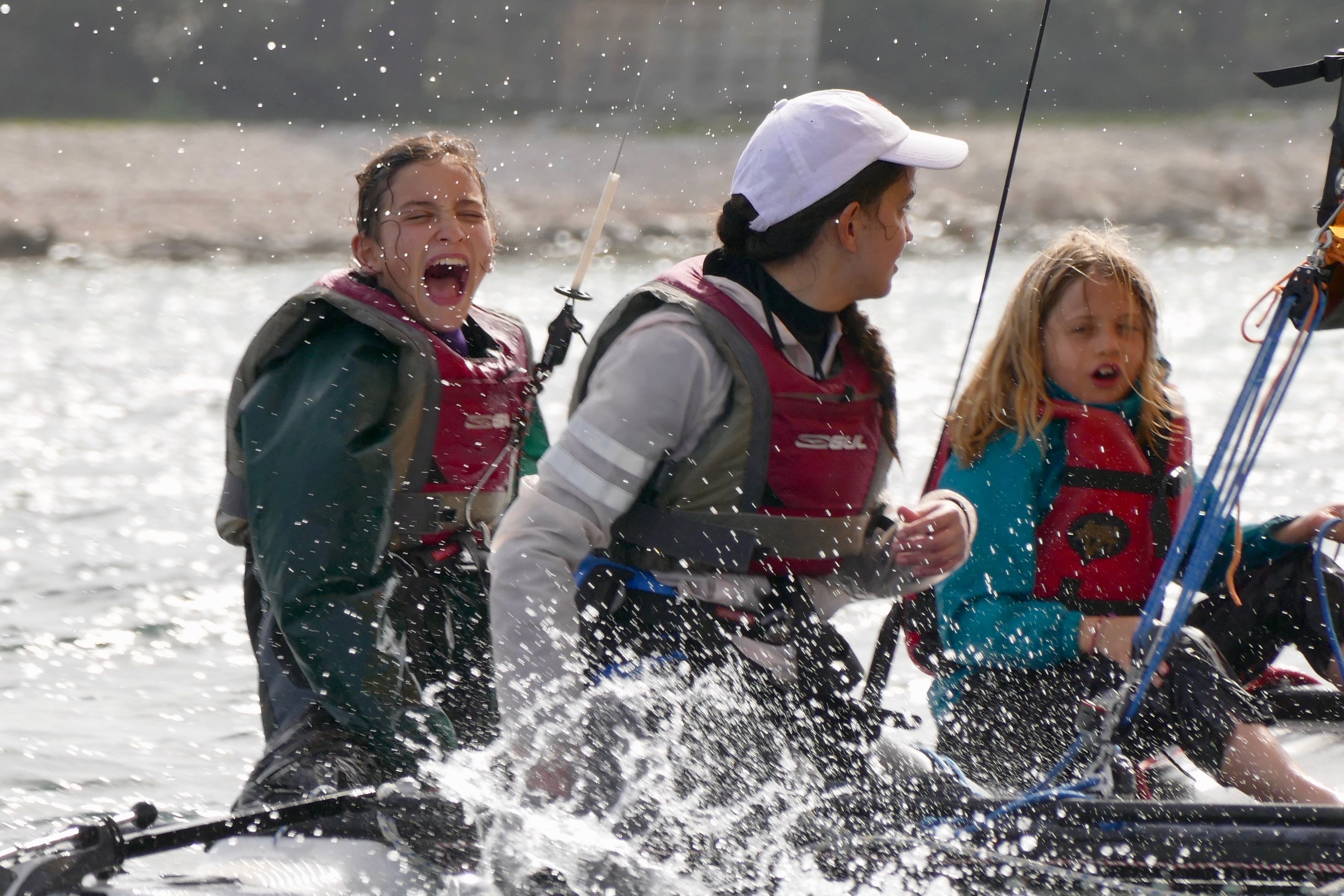 The region of Zadar undoubtedly is one of the most remarkable sites to practice the catamaran.
Imagine horizon of islands, flat and translucent water, winds between 12 and 20 knots es every day, virgin landscapes and a rocky coast cut like in a labyrinth.
Croatia catamaran lesson highlights
Navigate through a very dense archipelago
The horizon is walled by the islands. Whatever direction you go, you will navigate through a fun , beautiful and safe labyrinth.
Ideal wind statistics to practice catamaran sailing
Every day, the wind slowly rises to blow between 12 and 20 knots.
Safe waters
The waters protected by the islands provide easy and safe navigation.
Quality education

Our instructors have a solid reputation, and both children and adults will be in good hands.
Catamaran lessons
PAKOSTANE BASE
We offer catamaran sailing lessons for ages 12 and up. With 14,16 and 17 foot boats, there is suitable option for every participant. our instructors are experts at teaching you the basics.
Our team will welcome you at the Pakostane base. After as littles as 3 days, novice sailors master their boats with relative ease.
The courses take place in an idyllic setting: flat waters, a transparent sea, winds between 10 and 20 knots and many islands around the nautical base. The area allows for not only safe learning but also an opportunity to discover the Dalmatian coast. In crews of two and on catamaran 14 to 17 feet, you will learn the basics of sailing including the trapeze, spinnaker, and the raid. Gliding from island to island in crystal clear waters, with beach stops along the way makes for an excellent way to learn catamaran sailing.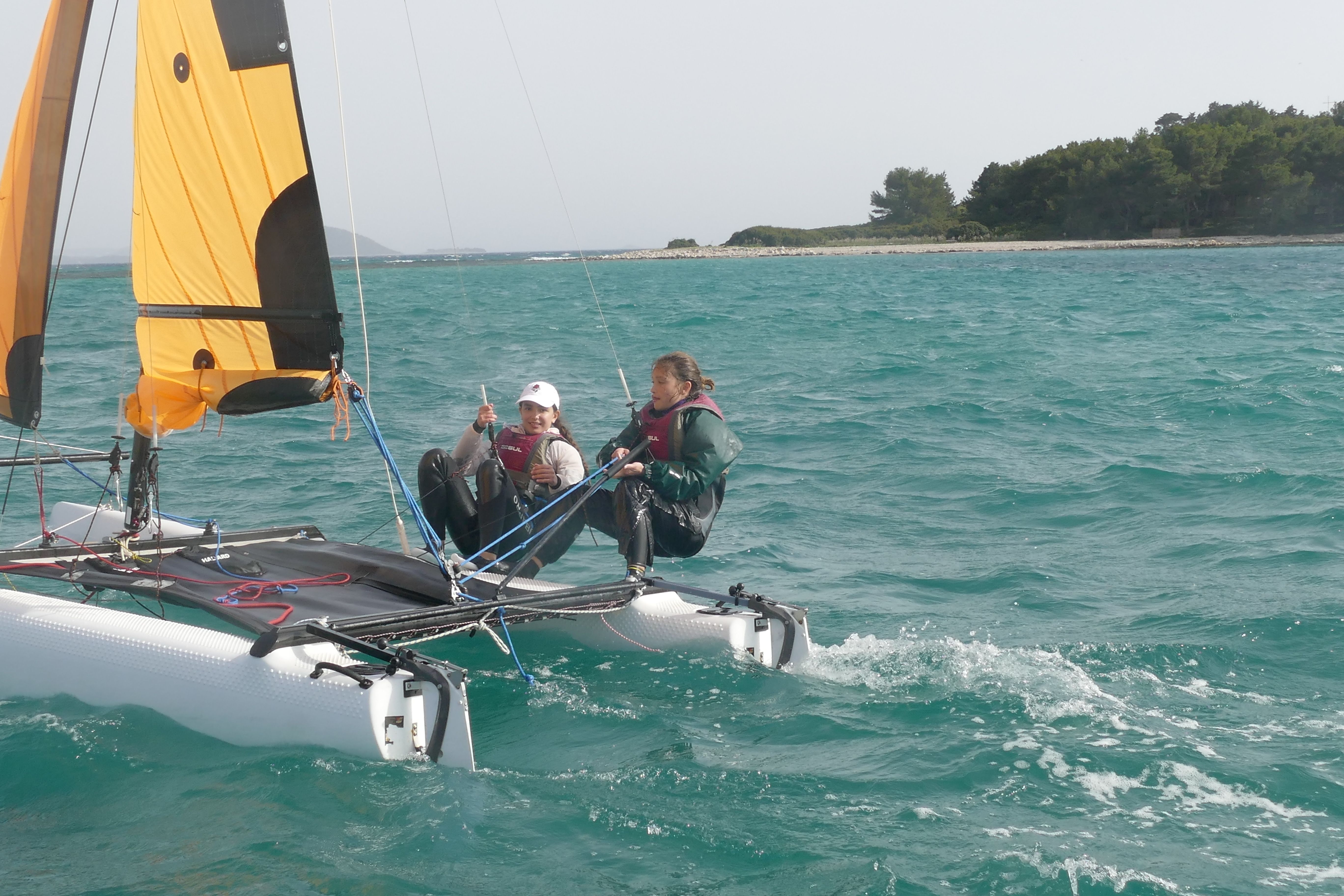 BEGINNER

From the first class your instructor will help until the confidence you need to block your boat. Step by step, basic skills will become natural and you will quickly learn to enjoy sailing. After little as 3 sessions, novice sailors learn to master their boats with relative autonomy.
ADVANCED

You have already surfed and you are attracted by the trapeze, the double trapeze, the spinnaker... Our instructors are ready to help you.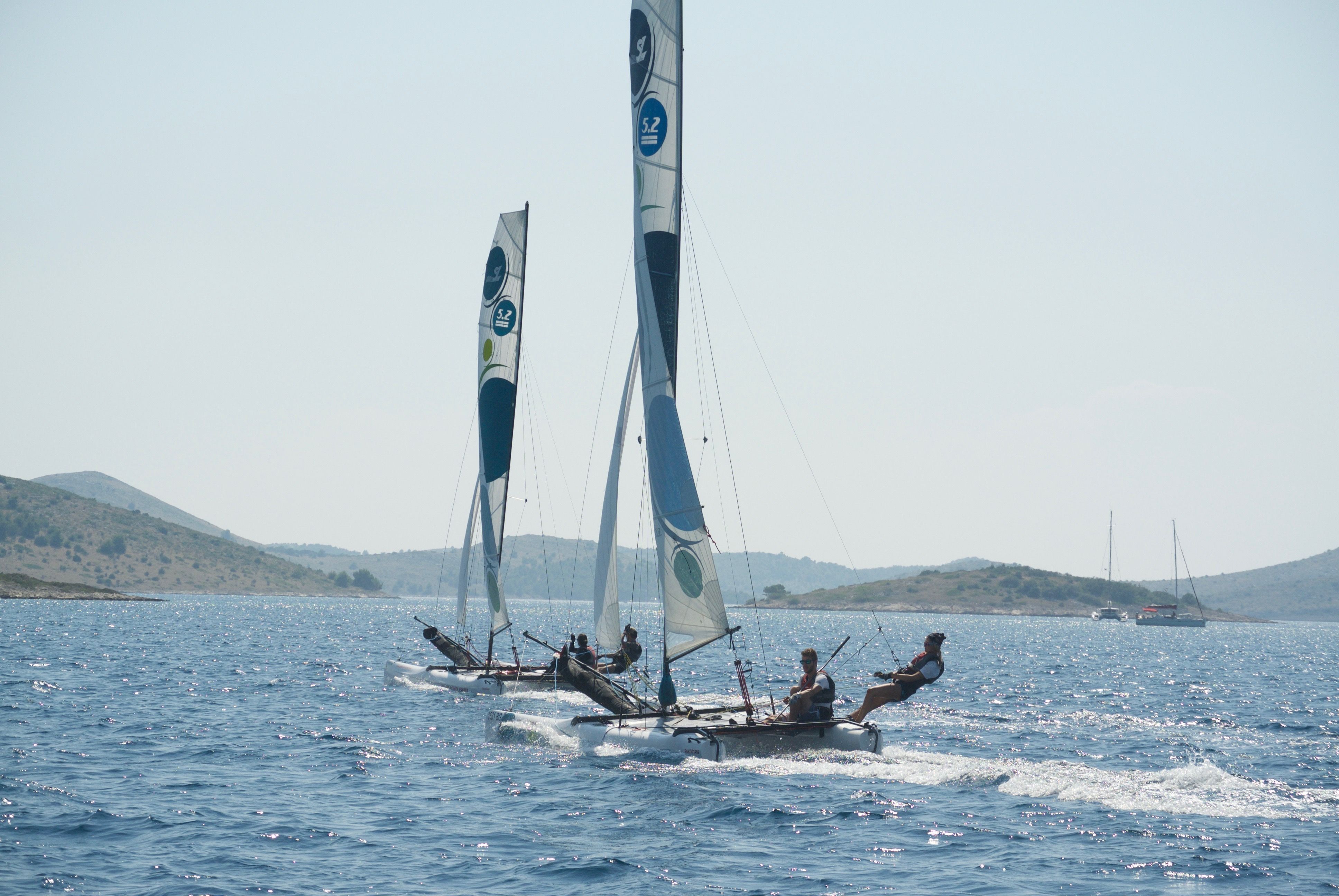 NAVIGATION EQUIPMENT PROVIDED BY GALEB AVENTURES
Shorty Tribord Neopren 2/3 mm

Trapeze belt

Life jacket

WHAT TO BRING
Sunglasses with glasses clip

Hat or cap and solar cream


Shorts


Licra and wind breaker


Gloves

DATES
Every day from April to October

Our offers
1 hour = 45 €
3 lessons 2 hours = 100 €
5 lessons 2 hours = 170 €
1 hour = 70 €
3 lessons 2 hours = 150 €
5 lessons 2 hours = 228 €
Groups: rates on request
ORGANIZING AGENCY IN CROATIA COORDINATES
---
Galeb Aventures
Obala petra Kresimira IV
23211 Pakostane
Croatia
Contact us E mail.
Tel 00385 23 381 423
Mobil 00385 (0) 91 542 3902