RENT A CATAMARAN
Unparalleled in Croatia
With all the boats sailing the Croatian seas, Galeb Aventures is the best-known specialist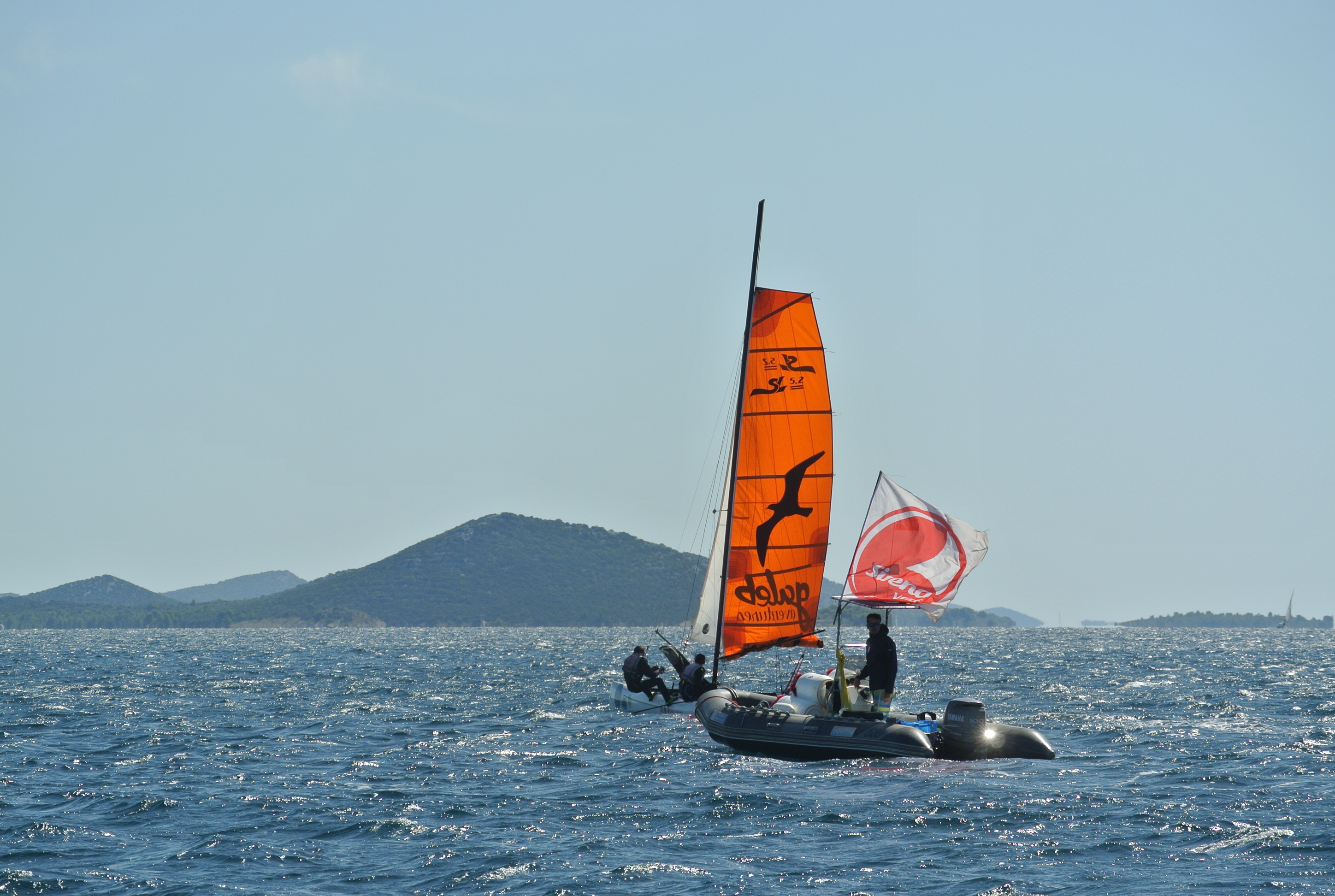 The région of Zadar undoubtedly is one of the most remarkable sites to practice the catamaran.
Imagine a horizon of islands, flat and translucent water, winds between 12 and 20 knots every day, virgin landscapes, and a rocky coast cut like a labyrinth.
Croatia Catamaran rental highlights
Navigation through a very dense archipelago
The horizon is walled by islands. Whatever direction, you go, you will navigate through a fun, beautiful and safe labyrinth.
Landscape full of variety and beauty
Diiscover a sublime landscape, a sea of ​​incredible colors, and untouched nature
Ideal wind statistics to practice catamaran sailing
Every day the wind slowly rises to blow between 12 and 20 knots.
Safe Waters
The waters protected by the islands provide easy and safe navigation.
Hight quality materials
Flawlessly maintained and upgraded boats, trapeze belts and tailored vests.
Catamaran Sailing Program
HOME PAKOSTANE
We offer hourly, half day, full-day, and weekly catamaran rentals, along with experience sailors. before rental authorization the skipper must be able to maneuver his boat: tacking, go up close and stop his boat. In case you do not have basic skills necessary to handle a boat, the head of the base will offer you one or more lessons to bring you up to par.
RENTAL FOR SOLO RAID
You have a solid experience of the catamaran and want to skipper your own boat without a guide.
We have a number of boats available, equipped with anchors and rope, distress rocket, waterproof bags, paddle, and waterproof marine charts.
We can help you chart out a route and suggest to set up camp.
We are available for assistance regarding weather or any queries you may have via sms.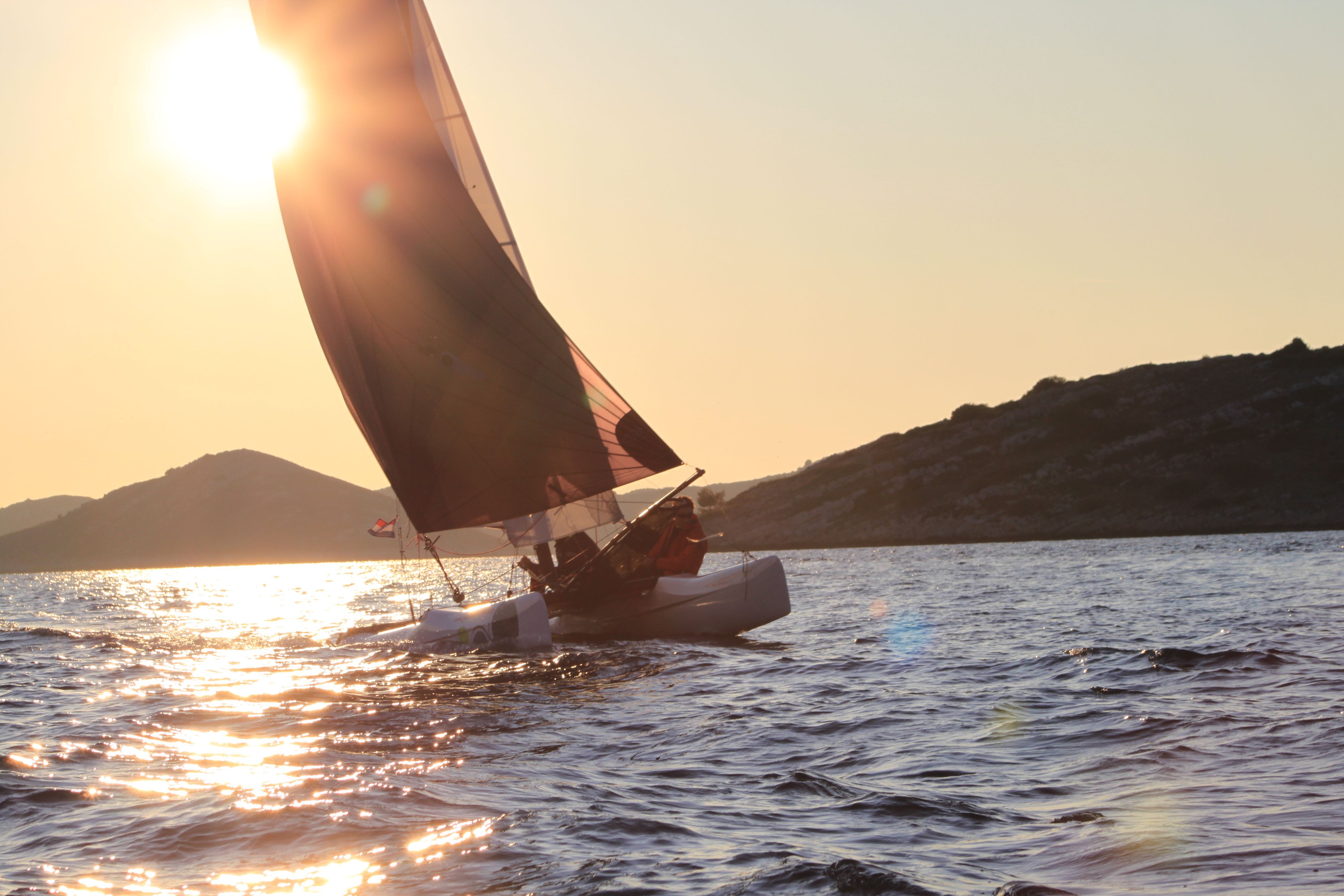 NAVIGATION EQUIPMENT PROVIDED BY GALEB AVENTURES
Shorty Tribord 2/3 mm

Trapeze belt

Life jacket

WHAT TO BRING

Sunglasses with glasses clip

Cap and solar cream

Shorts

Lycra and a windbreaker (watch out for the cool sea)


Gloves

DATES
Every day from April to October

Our offers

RENTAL

1 hour = 30 €
2 hours = 50 €
1/2 Day= 70 € + deposit
1 Week= 600 € + deposit
Rental for the raid 120 €/ day + deposit
ORGANIZING AGENCY IN CROATIA COORDINATES
---
Galeb Aventures
Obala petra Kresimira IV
23211 Pakostane
Croatia
Contact us E-mail.
Tel 00385 23 381 423
Mobil 00385 (0) 91 542 3902