RENTAL , LESSONS MINI MONOHULL
The charm of sailing
Discover Croatia by boat and indulge in it's exceptional beauty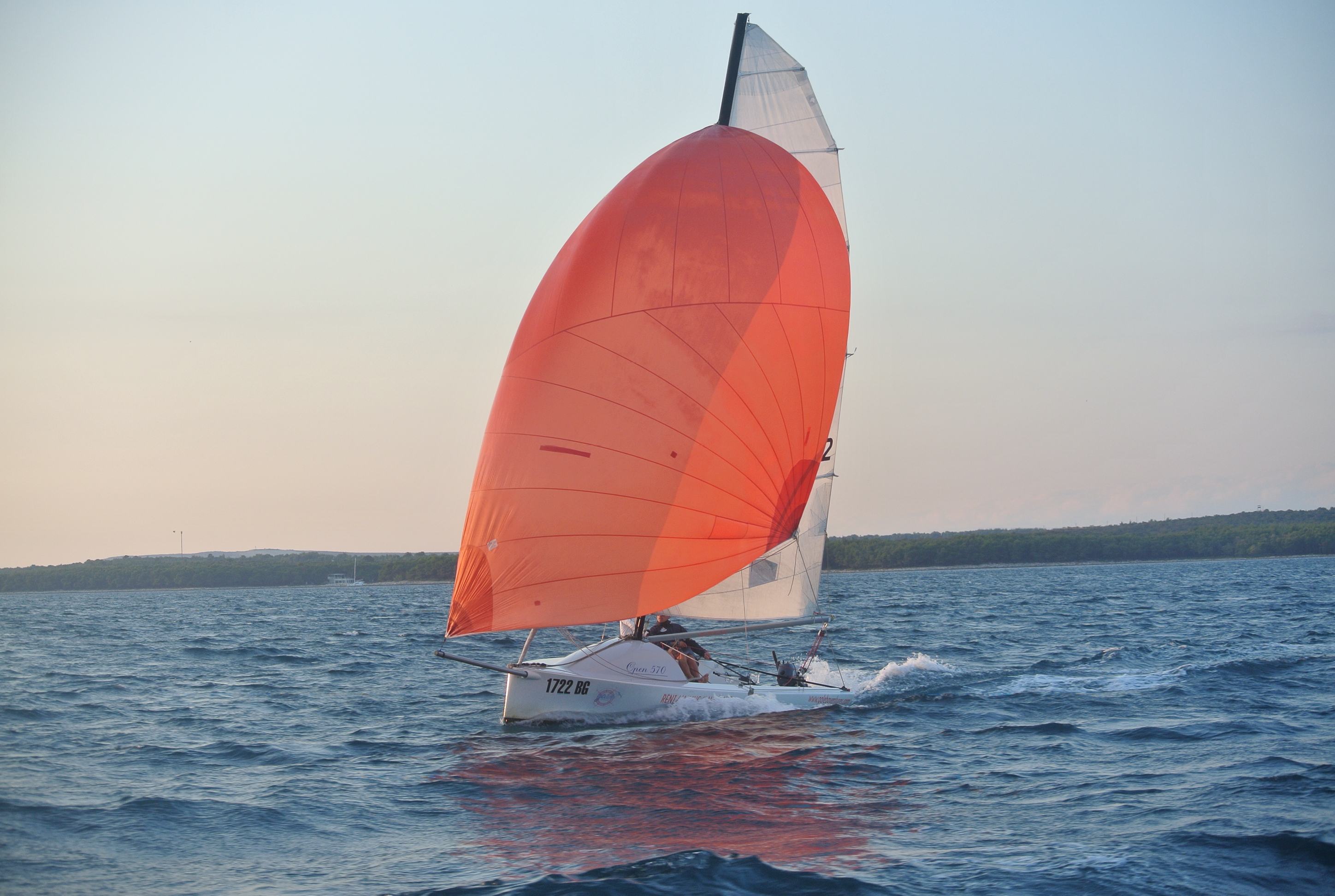 The region of Zadar undoubtedly has one of the most remarkable sites to practice the sailboat
Imagine a horizon of islands, flat, translucent water, winds between 12 and 20 knots every day, virgin landscapes and a rocky coast cut like a labyrinth.
Navigation through a dense archipelago
The horizon is walled by the islands. Whatever direction you go , you will navigate a labyrinth through a fun, beautiful and safe labyrinth.
Landscape variety and beauty
You will discover sublime scenery, a sea of ​​incredible colors and varied landscapes untouched landscapes.
Wind ideal for Monohull
Every day, the wind quietly rises to a perfect 12 to 20 knots
Feel Safe
The natural water protected by the islands provide easy and safe navigation.
Hight quality materials
In addition to great advice and maps to the islands, you will also enjoy the handling and performance of the boats.

Bilan carbone faible
En naviguant à la voile, l'emprunte carbone se réduit.
Mini-budget program / Mini-boat and Maxi pleasure
HOME PAKOSTANE
Nous proposons aux navigateurs confirmés, des locations d'un mini habitable, à la demi journée, à la journée et à la semaine ainsi que des cours.Avant d'autoriser la location, le skipper devra être en mesure de manoeuvrer son bateau: virer de bord, faire du près et arrêter son bateau. Dans le cas ou le skipper ne maitrise pas les bases, le responsable de la base vous proposera un ou plusieurs cours, afin de vous remettre à niveau.Avec sa petite dimension de: 5.70m, l'Open est taillé pour faire du cabotage d'îles en îles et naviguer facilement près des côtes, sans entamer ses performances maritimes reconnus.Avec nos conseils au départ de Pakostane, vous pourrez allier la navigation et les petits circuits terrestres à partir des criques où vous mouillerez. Une superbe combinaison voile et découverte pour visiter l'archipel des Kornatis.
RENTAL DAY WITH OR WITHOUT SKIPPER
Departing from Pakostane you can sail between Vrgada and Pasman, stopping in small coves to swim. For a more carefree experience, consider hiring a skipper. Not only will he teach you the sailing basics, but he will also help you explore the region.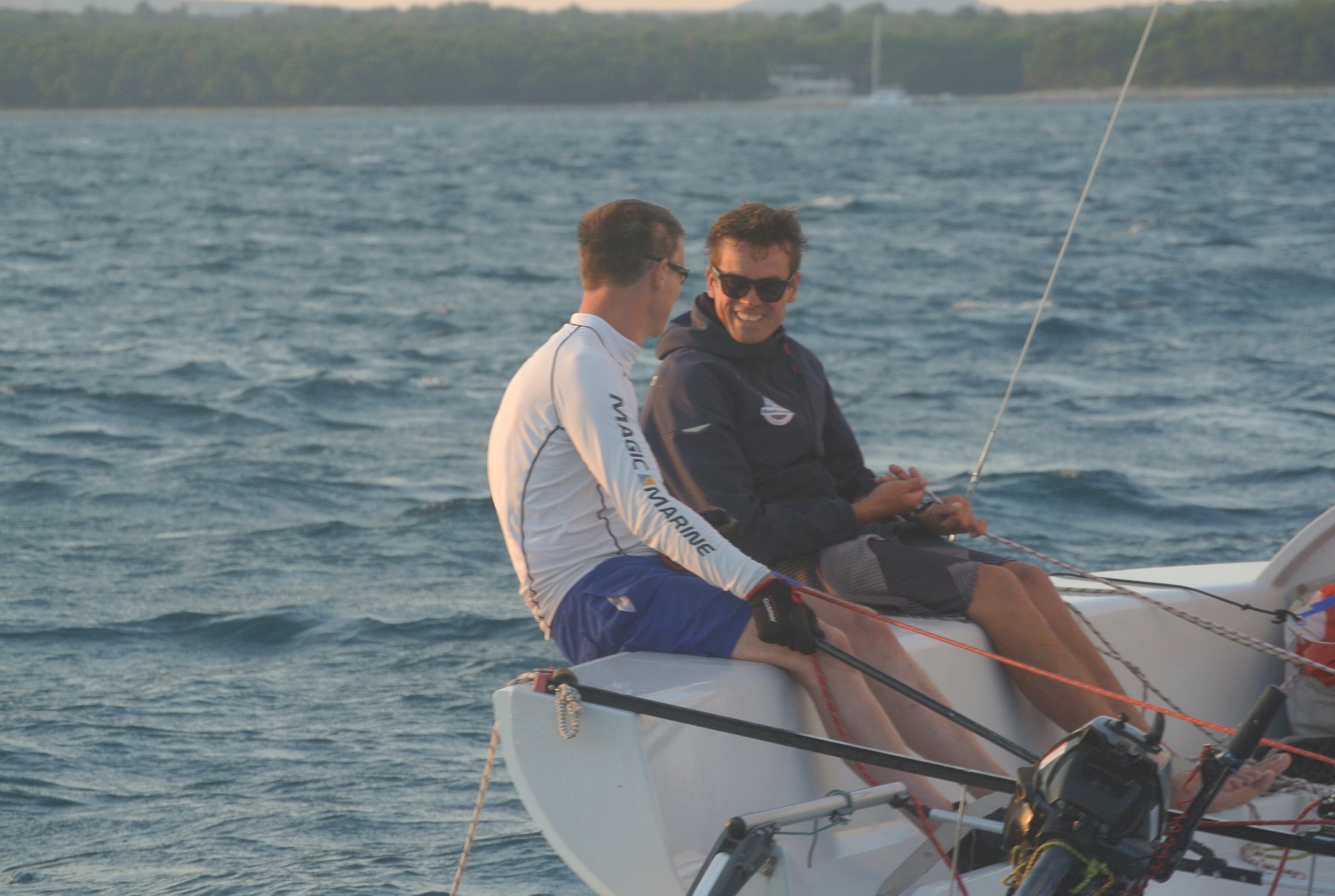 2 JOURS DE NAVE
+ Nuit dans une cabane au bord de l'eau
Départ de Pakostane, nous naviguons dans l'archipel vers l'île de Zizanj. A notre arrivée, vous découvrirez votre cabane en bois et toit en roseau. La tranquilité d'avoir échappé aux touristes. Rien que pour vous avec un diner à 5 mètres de la mer. Puis retour à la voile en slalomant entre les îles le lendemain
RENTAL FOR TRIP WITHOUT SKIPPER
Experienced skippers can rent boats on a weekly basis. We can provide you with customized routes based on your wishes and current weather conditions. The rest is up to you!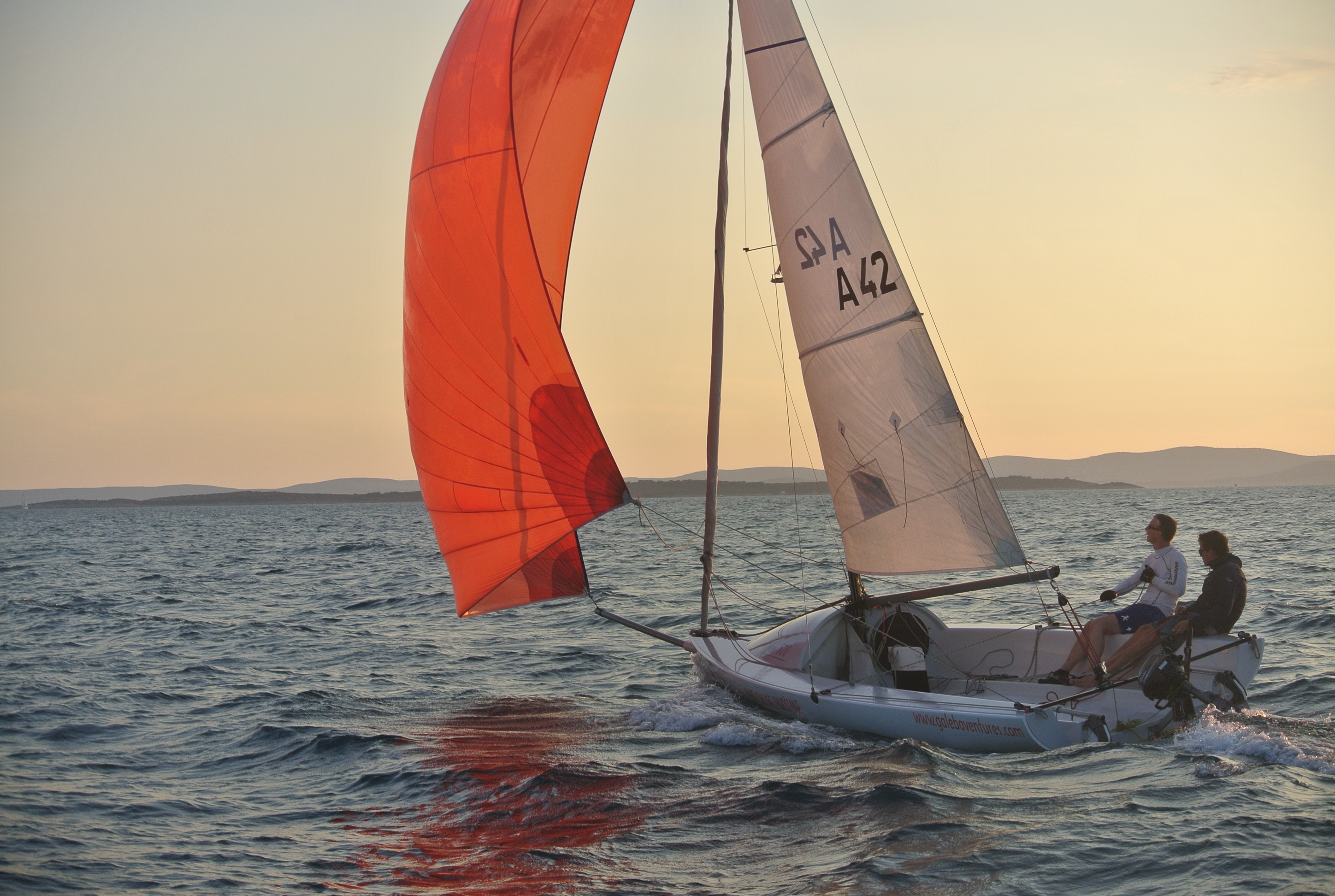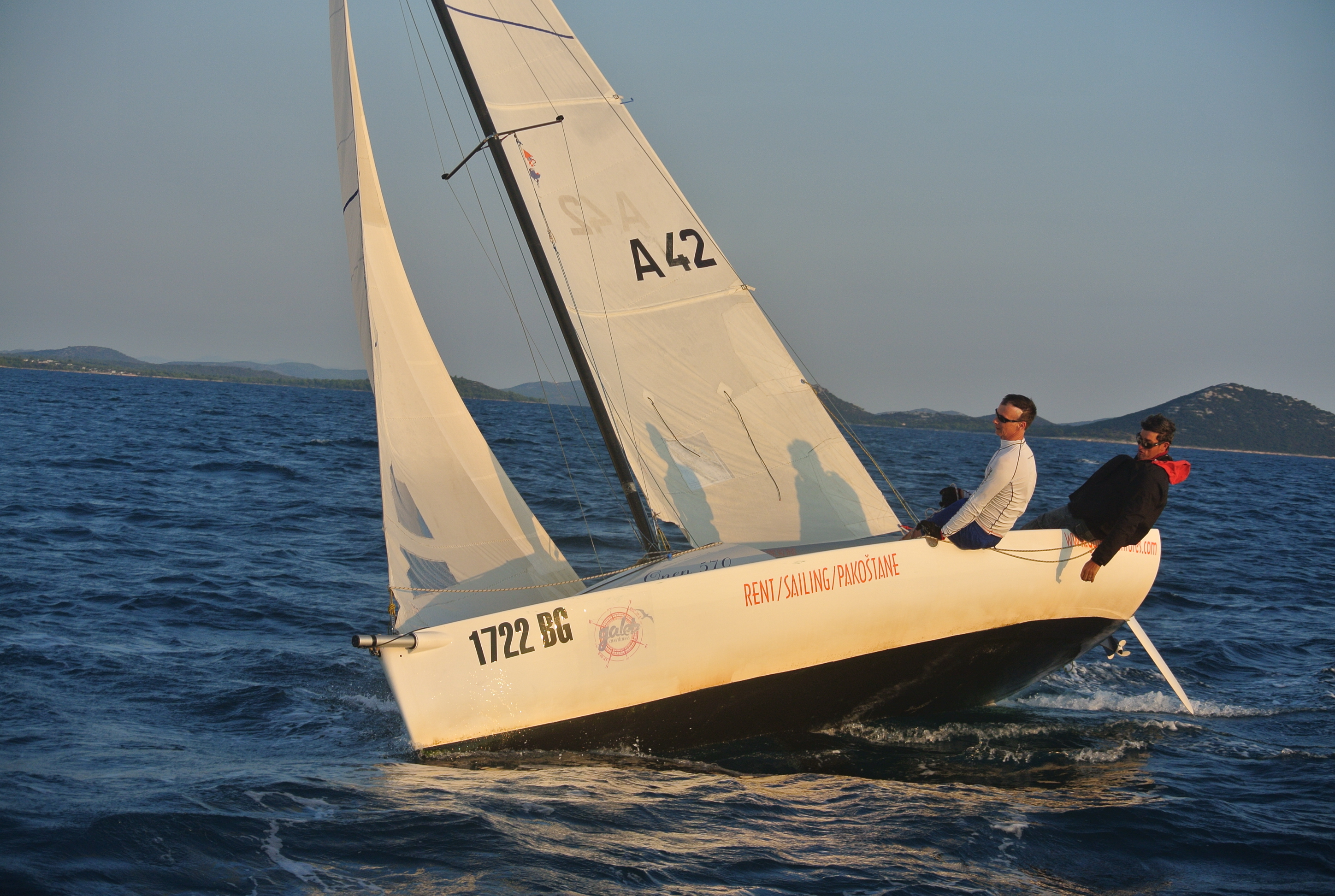 LESSONS
Learn to sail a smal, but very responsive and stable boat- the Open 570 is the ideal boat to learn to sail solo or with the family. Learn monohull basics including maneuvers, spinnaker and how to navigate the wind.
Boat Characteristics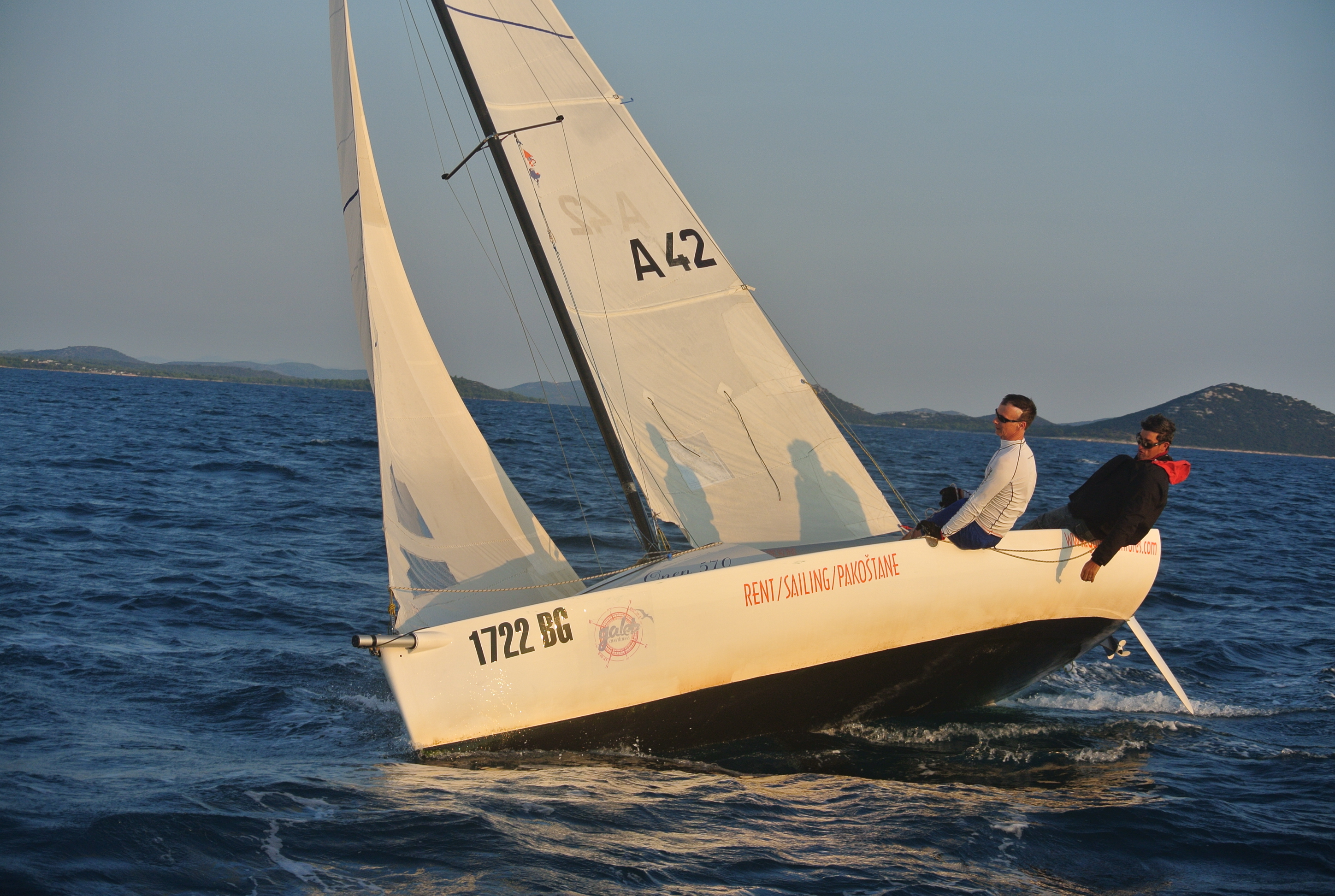 OPEN 570
Main sail 18 m2

Gib 8 m2

Spi 32 m2
WHAT TO BRING

Sunglasses


Hat or Cap

Shorts

Polar sweats et wind breaker

Gloves
DATES
Every day from April to October

Nos offres 2024
RENTAL

1 hour= 30 €
1/2 day = 80 € + deposit
Day = 120 € + deposit
Week = 700 € + deposit
1 Day with skipper= 130€
2 Jours de Nave avec nuit dans la cabane= Prix sur demande
LESSONS
1 hour= 30 €
2 hours= 50 €
6 hours= 100€
ORGANIZING AGENCY IN CROATIA COORDINATES
---
Galeb Aventures
Obala petra Kresimira IV
23211 Pakostane
Croatia
Contact us E-mail.
Tel 00385 23 381 423
Mobil 00385 91 542 3902