RENTAL , LESSONS MINI MONOHULL
The charm of sailing
Discover Croatia by boat and indulge in it's exceptional beauty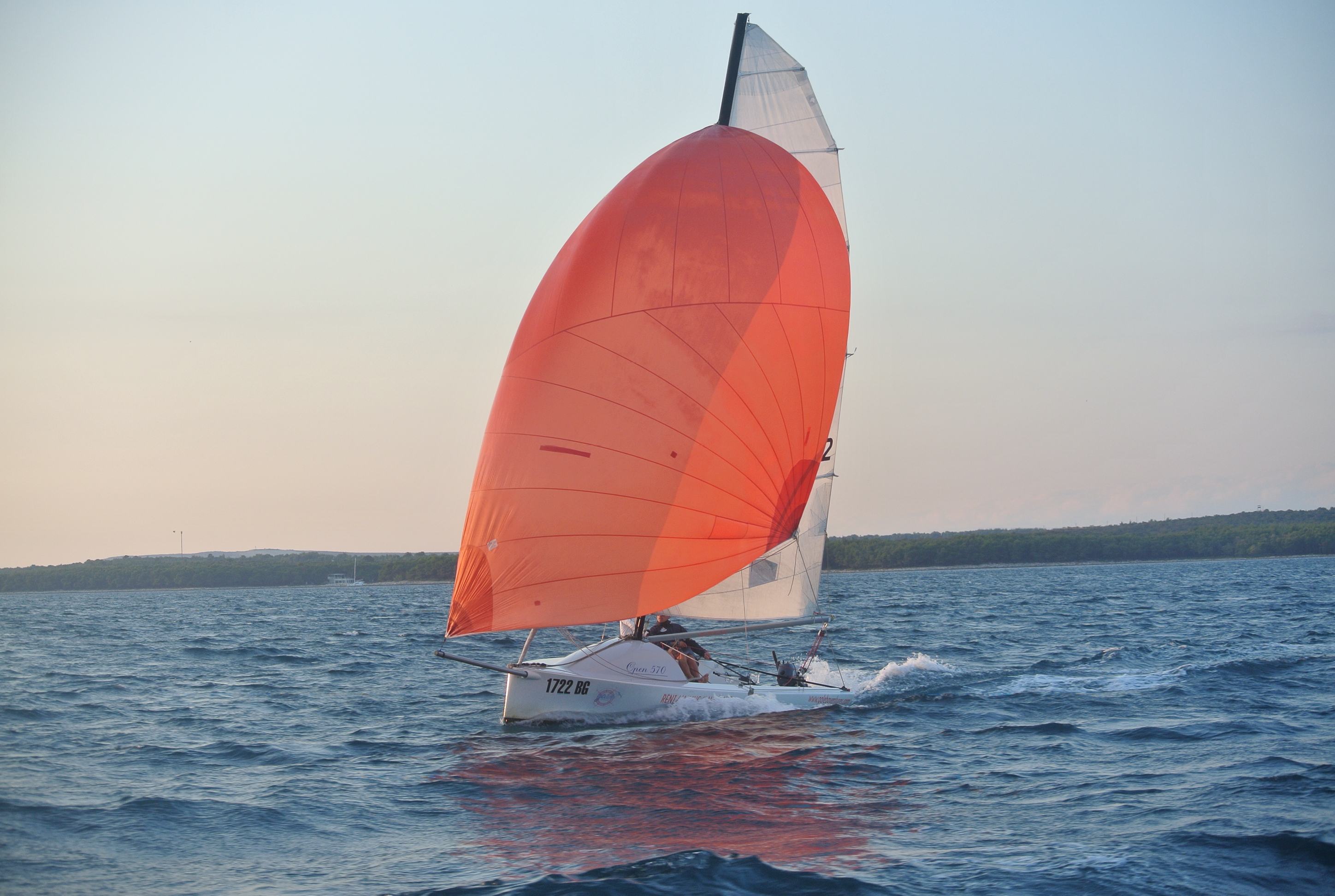 The region of Zadar undoubtedly has one of the most remarkable sites to practice the sailboat
Imagine a horizon of islands, flat, translucent water, winds between 12 and 20 knots every day, virgin landscapes and a rocky coast cut like a labyrinth.
Navigation through a dense archipelago
The horizon is walled by the islands. Whatever direction you go , you will navigate a labyrinth through a fun, beautiful and safe labyrinth.
Landscape variety and beauty
You will discover sublime scenery, a sea of ​​incredible colors and varied landscapes untouched landscapes.
Wind ideal for Monohull
Every day, the wind quietly rises to a perfect 12 to 20 knots
Feel Safe
The natural water protected by the islands provide easy and safe navigation.
Hight quality materials
In addition to great advice and maps to the islands, you will also enjoy the handling and performance of the boats.

Mini-budget program / Mini-boat and Maxi pleasure
HOME PAKOSTANE
We offer hourly, half-day, full-day and weekly boat rentals, along with experienced sailors. Before rental authorization the skipper must be able to maneuver his boat: tacking, go up close and stop his boat. In case you do not have basic skills necessary to handle a boat, the head of the base will offer you one or more lessons to bring you up to par.
With their small dimensions, 5.70 m for the Open and 6.34 m for Seascape 18, our boats are cut for easy sailing from island to island, without compromising maritime performance. With guidance from the Pakostane base, you can combine sailing and exploration, including a visit to the Kornati Archipelago.
RENTAL DAY WITH OR WITHOUT SKIPPER
Departing from Pakostane you can sail between Vrgada and Pasman, stopping in small coves to swim. For a more carefree experience, consider hiring a skipper. Not only will he teach you the sailing basics, but he will also help you explore the region.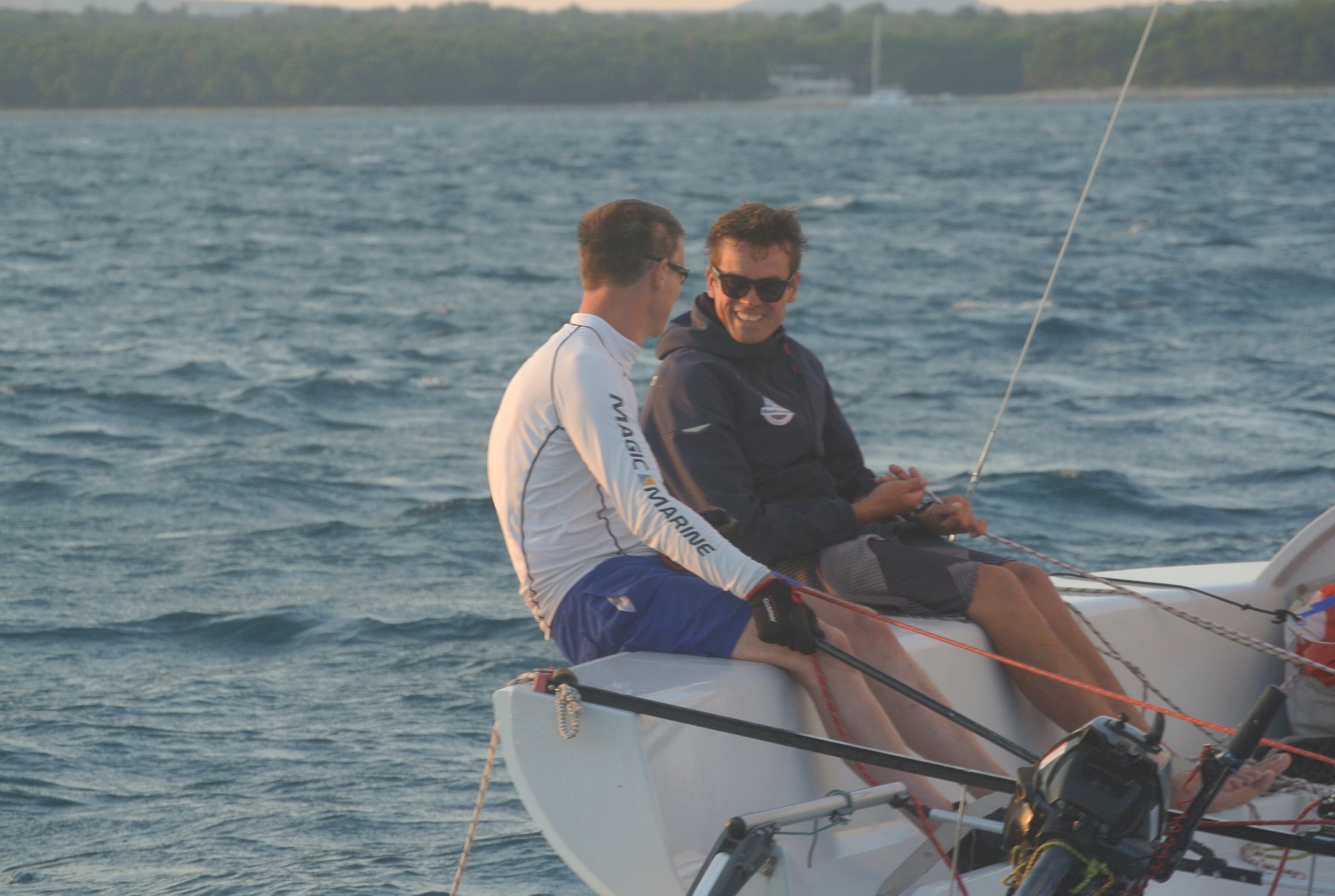 RENTAL FOR TRIP WITHOUT SKIPPER
Experienced skippers can rent boats on a weekly basis. We can provide you with customized routes based on your wishes and current weather conditions. The rest is up to you!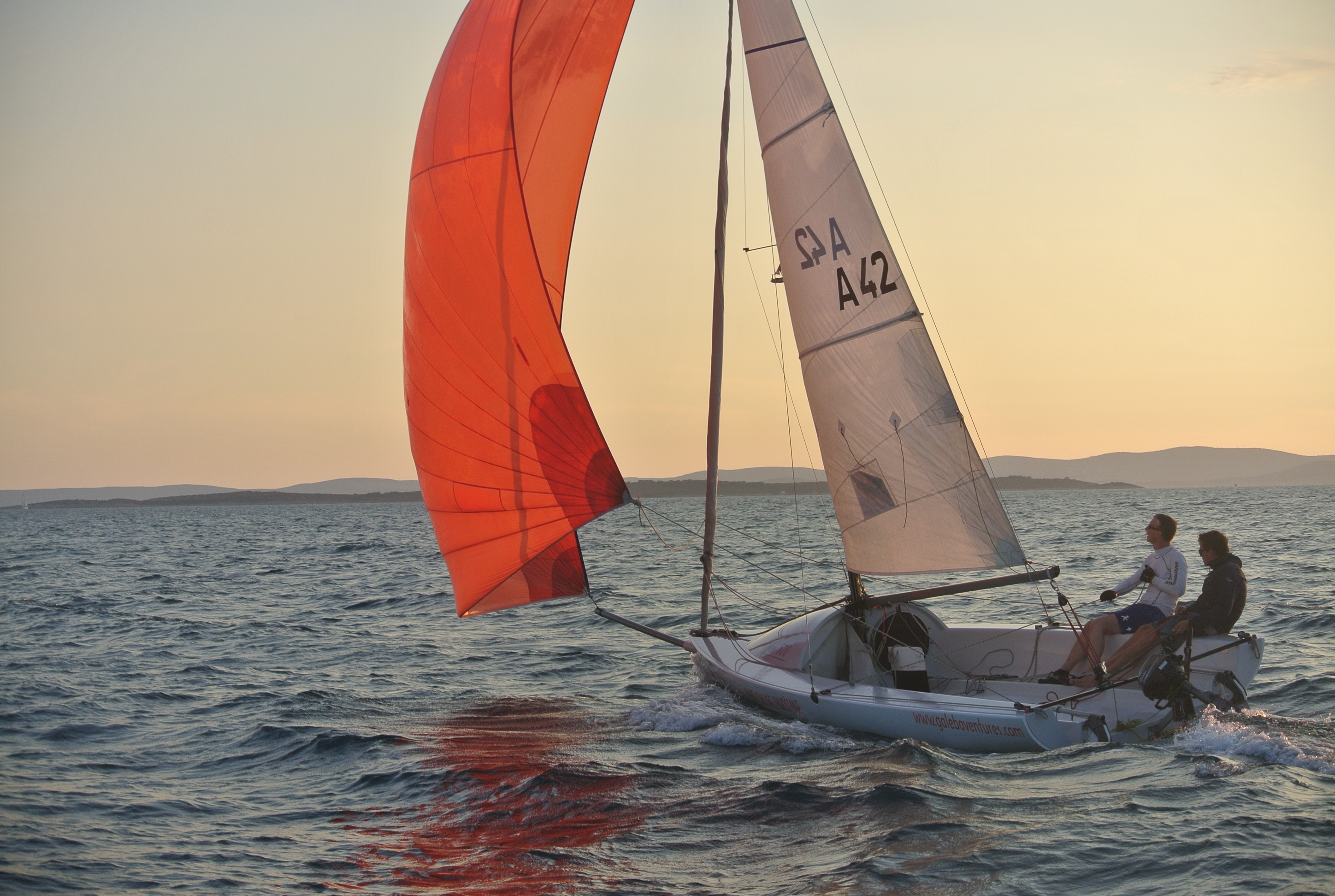 Sample program
DAY 1
Arrive at 17:00 and check-in with a member of the Galeb Aventures team. Prepare and fuel the boat. Spend the night in pakostane.



---
Sail to the Murter Archipelago. Stop in Tisno for a small trek and then sail to Vrgada. Moor in Kranj bay. Set- up camp and trek to the village.


---

DAY 3
Sail to Kornat Island passing Opat along the way. Stop for hike up Metlina and enjoy the view of the Kornati archipelago. Then head to Levrnaka and have a cosy dinner Edi's restaurant.


---
Sail to the island of Dugi Otok. Stop in a small sandy cove and hike to the cliffs of the park. Then sail to Telascica Bay. Spend the evening at the bottom of a creek.


---

DAY 5
Hike along Dugo Otok Island and then sail over to Rat Island and back..



---
Sail from Dugi otok to Pasman via Iz. Make numerous stops at countless coves of crystal clear waters.


---

DAY 7
Sail along the Island of Pasman. Small trek through the maquis of the island. Then head back to Pakostane to return the boat.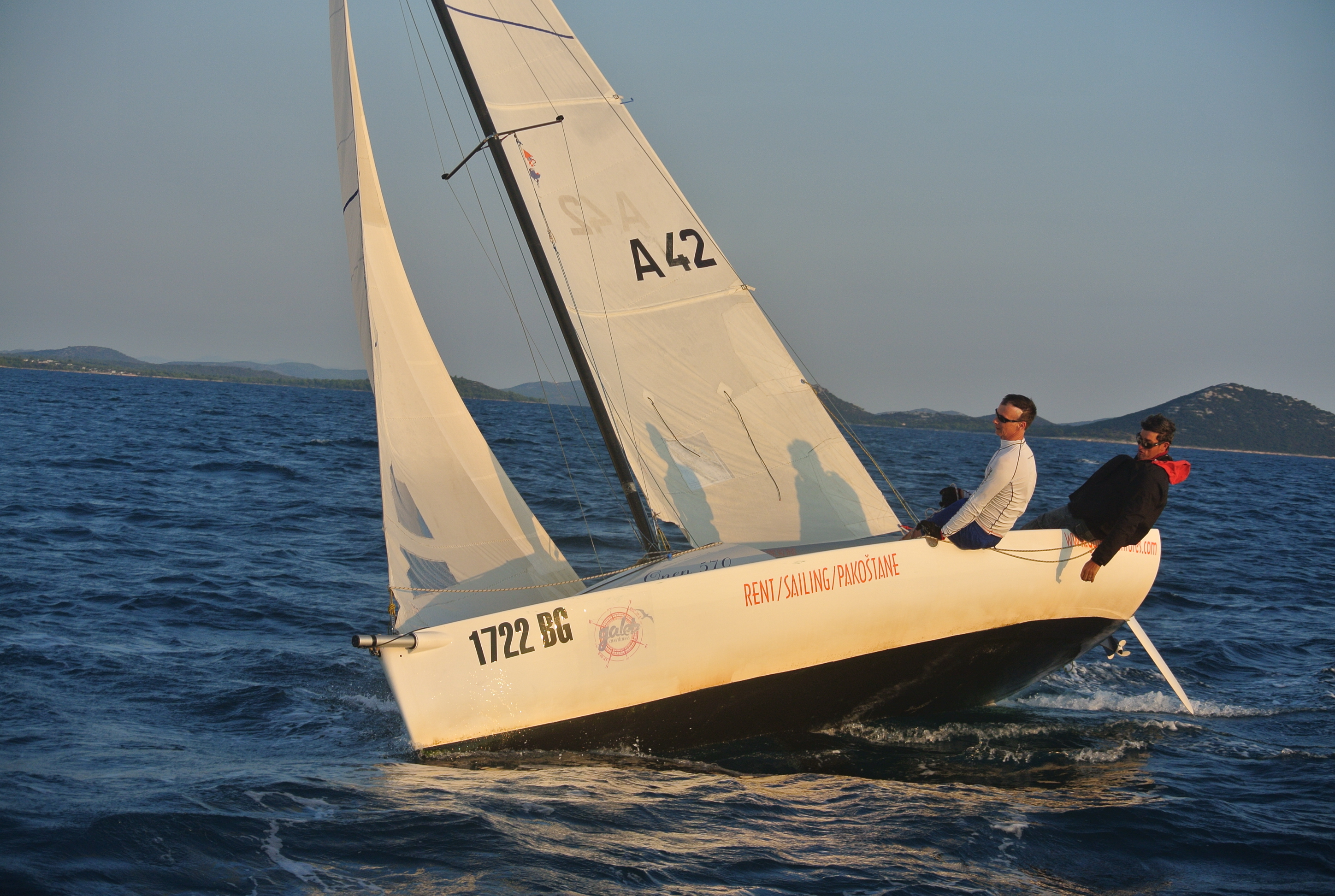 LESSONS
Learn to sail a smal, but very responsive and stable boat- the Open 570 is the ideal boat to learn to sail solo or with the family. Learn monohull basics including maneuvers, spinnaker and how to navigate the wind.
Boat Characteristics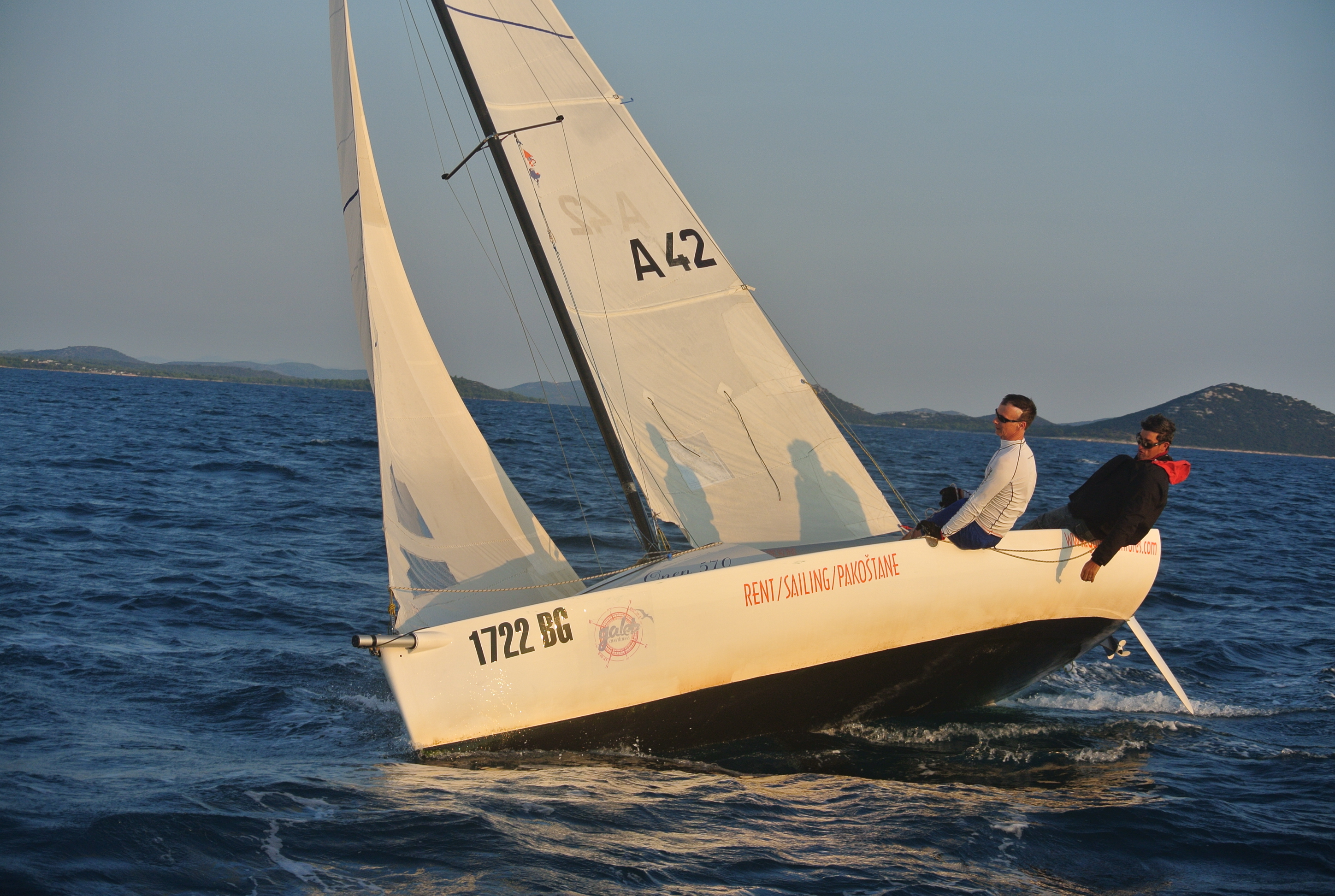 OPEN 570
Main sail 18 m2

Gib 8 m2

Spi 32 m2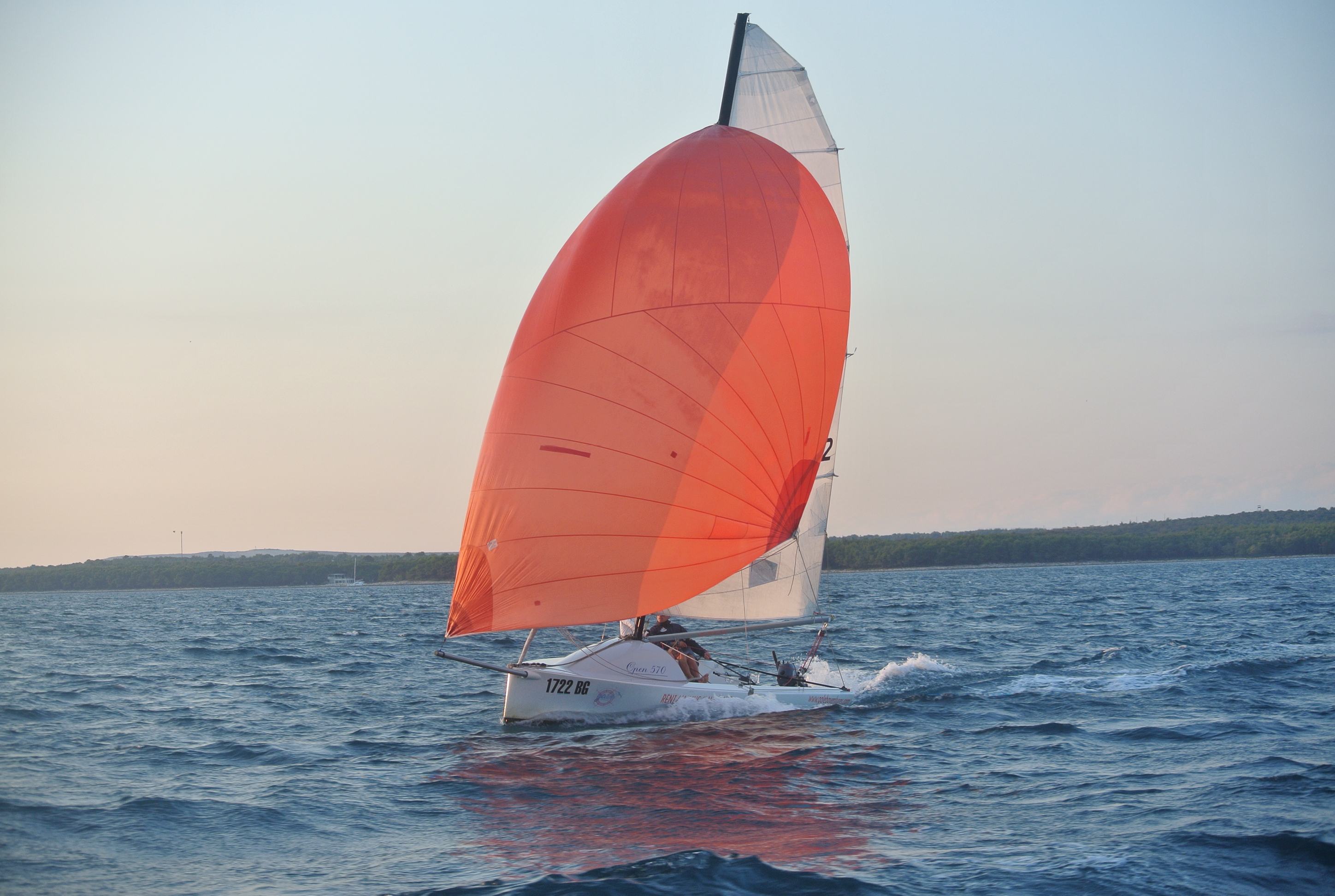 SEASCAPE 18
Main sail14,5 m2

Gib 9,2 m2

Spi 32 m2
WHAT TO BRING

Sunglasses


Hat or Cap

Shorts

Polar sweats et wind breaker

Gloves
DATES
Every day from April to October

Our offers
RENTAL

1 hour= 30 €
1/2 day = 80 € + deposit
Day = 120 € + deposit
Week = 700 € + deposit
1 Day with skipper= 130€
LESSONS
1 hour= 30 €
2 hours= 50 €
6 hours= 100€
ORGANIZING AGENCY IN CROATIA COORDINATES
---
Galeb Aventures
Obala petra Kresimira IV
23211 Pakostane
Croatia
Contact us E-mail.
Tel 00385 23 381 423
Mobil 00385 91 542 3902