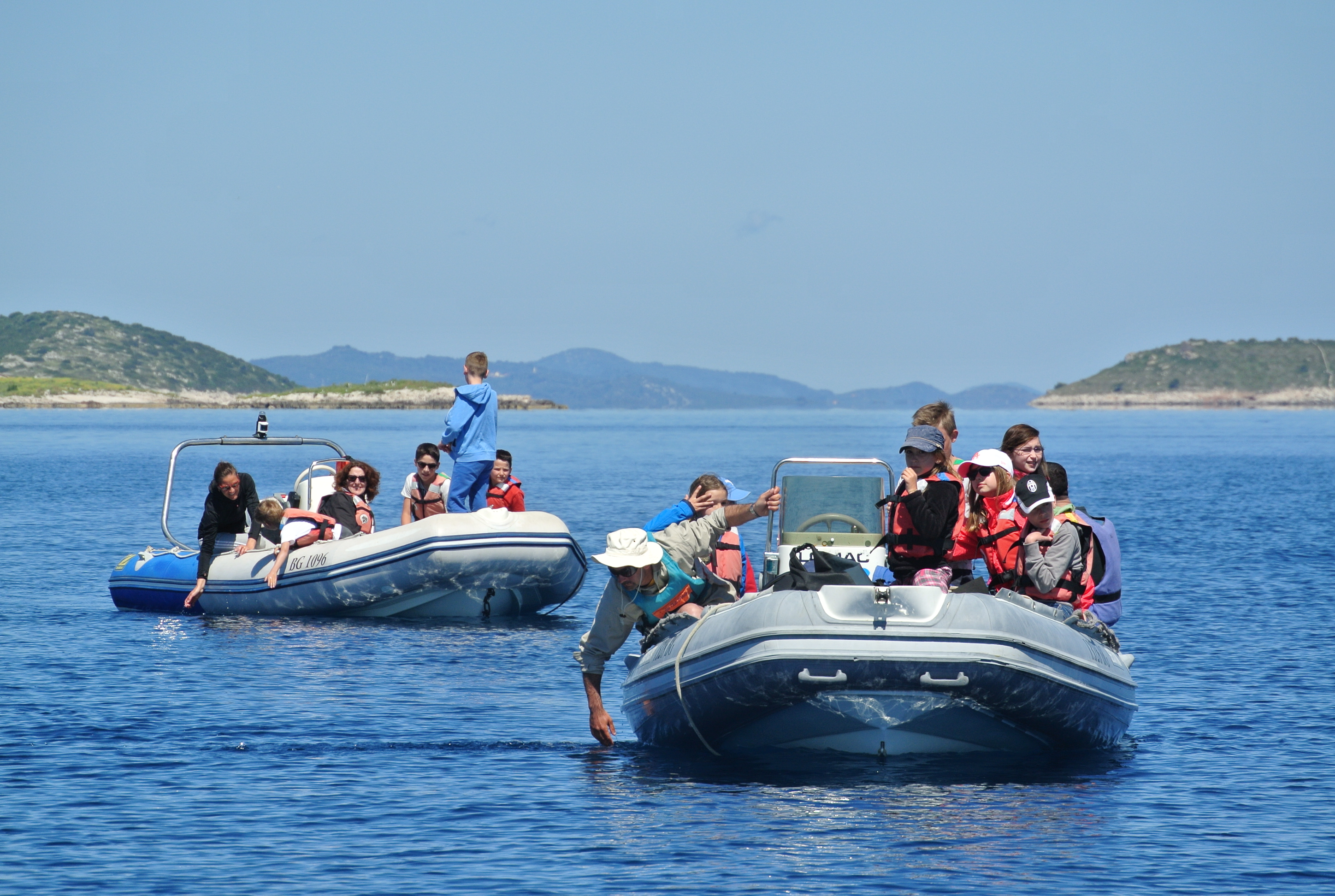 Private excursion to Kornati Park
There are many options when visiting the Kornati Islands. But having a guide who knows the ins and outs of the islands is probably the best way to experience the wonders of this national park.
Amazing landscape
You will uncover a sublime and stunning landscape enchanted by spectacular seas and incredible colors.
Guide experience
Having roamed the national park by foot, kayak, catamaran and Zodiac, our guides know exactly where to go and avoid waves of tourists.
Day Programm
It's an early morning star as we head to the Kornatis before the rest of the world. There's a good hour's sail to reach Proversa Pass (entrance of the park)
We start our visit at Telascica Cliffs; Anchoring in the bay, our guides will take you along these magnifiaient cliffs. The view are breathtaking. There are many indigenous fauna and flora to the region: many birds nest in the cliffs including peregrine falcons, swifts cormorans, etc.... while the flora is an excellent example of the art of adaptation.
Near the end of the cliffs there is a gorgeous swimming spot. With loads of fish it's a great spot for snorkeling ansd discovering the likes of dream fish and damselfish. After a refreshing swim we head south passing Sestrica Lighthouse along the way. Our guide will then stop at Kornat Island take you to Metlina, the top of the island. Here too the flora and fauna are very specific to the region as both land and water are scarce. but this is where you will indulge in spectacular views of the whole archipelago.
Back to the base, if we are lucky, we can meet Dolphins. There are commun in this area.
For those with an adventurous side, we suggest spending two days in the Cornais. We'll hang with our friend Vid, who, by the way, is an excellent cook, at his campsite or his homestay and spend the night in the heart of the park. An overnight stay is the perfect way to disconnect from everyday life.


MORE INFO
Note :this excursion is subject to changes due to conditions beyond our control (weather, fire, etc..)
EQUIPMENT PROVIDED
Flippers mask


Wind breaker


Hat, sunglasses..l


Picnic

Our offers
Guide
Entrance on national park
Fuel

Guide
Entrance on national park
Fuel

Camp or homestay
restaurant dinner
Fuel

OUR PRICE DO NOT INCLUDE :
Lunch packet or restaurant
ORGANIZING AGENCY IN CROATIA COORDINATES
---
Galeb Aventures
Obala petra Kresimira IV
23211 Pakostane
Croatia
Contact us E-mail.
Tel 00385 23 381 423
Mobil 00385 (0) 91 542 3902